Managing transition: The importance of merging business cultures smoothly for accelerated RoI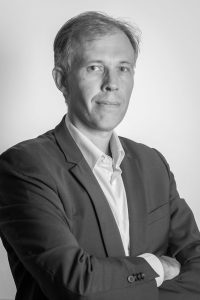 An interview with Pascal Bray – Director of Mergers and Acquisitions, Scutum Group
Scutum Group have seen several acquisitions and mergers over the last year both in the UK, the States, and parts of Europe. Buy in from key stakeholders and employees is imperative to a successful transition. What methods do Scutum Group put in place to minimize the disruption for both the new business and existing Scutum teams?
Over the 15 years I have been working for the Group, we have accrued over 40 acquisitions, which is a considerable growth rate. Anticipation of every eventuality during a merger or acquisition is important prior to the completion date and defining a clear strategy for the 12 months post completion smooths this transition. There are many aspects to minimising disruption during this transition as I will outline.
Disruption is minimised by uniting key stakeholders in both the acquired company and Group, such as country CEO, CFO, HR, Marketing, IT, operations etc, as all contribute to the careful management of the onboarding transition. Frequent communication is critical in the months prior and after, working collaboratively, consulting regularly with the accrued stakeholders for what is best for their team and their customer base.
In a connected world the ease of integrating new stakeholders has increased and has improved the implementation of Scutum's blueprint across newly acquired companies.
Retention is a strong focus during this transition, and a retention plan is set working closely with the key stakeholder team. The acquired team's knowledge and insight are crucial to help us grow the company and accelerate its development.
To gain an increased RoI, additional human resources are necessary, and the acquired company benefits from investment. New sales members are recruited but also operations staff to meet demand and support each other. This act also provides reassurance that we're here to invest and builds trust.
Scutum Group Human Resources Director, Christophe Pourcenoux oversees this careful transition, meeting all employees of the newly acquired company within 3 months of completion and regularly after to make sure the new team is settled and comfortable with the changes taking place. This is a key monitoring exercise.
Another important aspect of integration is the alignment of operations with operational systems merging to keep all work flowing and benefitting from this increased network. Aligned IT networks and correct tools help teams to adjust and excel at a faster rate, so this is a large focus.
When mergers and acquisitions happen, the identity of the newly acquired organisation does not change overnight, what are your thoughts on managing brand identity for minimal disruption?
Each re-brand plan is unique, as it's critical to maintain the momentum of the company without disruption. Rebranding will depend on the types of customers and product offering of the company. For example, residential customers can be affected by a rebrand more than commercial customers.
Factors like security are very important to residential customers, with an emphasis of proximity and trust of high importance. Changing the name too quickly for this type of customer could unsettle them and this should be considered when planning.
A good example of this is a recently accrued company in the south of France in 2019 where today we have kept the name because of its mainly residential customers for electronic security and the acquisition was a very well known, reputable brand.  We have adapted the logo over the years to reflect the Scutum branding (the shield), but keeping the original name.
Normally any branding transition occurs over a period of 24 months, changing the logo visually to that of Scutum, retaining some familiarity and once familiar then we change the name.
How does Scutum Group work collaboratively with newly acquired business staff as part of the transition to help provide reassurance and education on the new possibilities and excitement about the merger that will be positively felt by customers?
This step is critical. Before any acquisition, we set up a communication plan with the owner for successfully announcing the integration to customers and internally. The objective is to explain to teams the reasons and benefits of joining Scutum Group. Then collaboratively with the previous owners and the Scutum in country CEO, we directly liaise with customers, sharing how their service will get better, often meeting face to face.
The announcement made to the acquired company's team is followed by a meeting during which our group CEO, Frank Namy, explains the history of the Group, how it has grown and his vision. This instils a sense of identity and pride across all teams, helping to feel part of something bigger.
Service and product offerings can then be expanded with cross selling initiatives, broadening job roles and career progression. Additionally, our newly acquired customer base may benefit from our increased reach, providing a geographically broader service supporting other locations outside the territory of the original service provider.
What has been your greatest challenge in your years of experience in M&A, and how did you overcome it?
Some time ago the Group acquired a large customer base, but the acquisition did not include an accompanying team.  This was a very challenging process, as we had to provide maintenance services to 12,000 additional customers in a very short space of time. The Group needed to recruit quickly to respond to these new customers' needs.
We overcame this initially by absorbing these contracts across Scutum offices and expanding workforce there quickly to manage this new workload. HR worked hard to fill the 40 people needed quickly.
The challenge wasn't just about recruitment but also about managing the new customer data and integrating all their systems into our IT tools! We started with zero and this is now a great success.
What mechanisms can be put in place to begin increasing revenue production as part of an early RoI strategy?
We create a working group with the owner of the accrued company and a Scutum Group sales manager to understand how we can help them increase revenue. We add this into our integration plan and focus on the potential to increase the market share due to increased geographical reach.  New sales people are part of this mechanism, additionally we identify cross selling opportunities.
In addition to the sales synergies, we optimize the purchase, the overhead at group level.
There are sometimes key employees that have not been able to achieve their potential prior to merging for various reasons. Are there processes that help Scutum Group reveal any promising hidden talent that the Group might benefit, and how might this support revenue growth for the new acquisition/merger?
Our integration process with the Group Director of Human Resources and country CEO allows us to build new relationships with new employees and gain commitment post acquisition.
The process enables to identify people's strengths, their potential and if there could be an opportunity for them to take another function in the Group.
Overall, during a merger or acquisition process, we must pay particular attention to employees and customers.